Functions designed for manual measurement
The µMATE+ incorporates the benefits of digital measurements with the feel of an analog gauge. The main unit can transfer measurement values to tablets and smartphones via Bluetooth communication.
Two new technologies for high-speed, high-precision measurement
AL Link mechanism

Newly developed mechanism that converts circular arc motion into linear motion. This eliminates the backlash that commonly appears with conventional lever-type gauges, and reduces the return error.




ID Sensor

A sensor that measures inductance is used for position detection. The changing frequency is detected as the amount of movement. The simple structure design and absolute readings allows the position of the stylus tip to be visualized on the display, making it easy to confirm end of travel.
Multiple functions
Adjustable stylus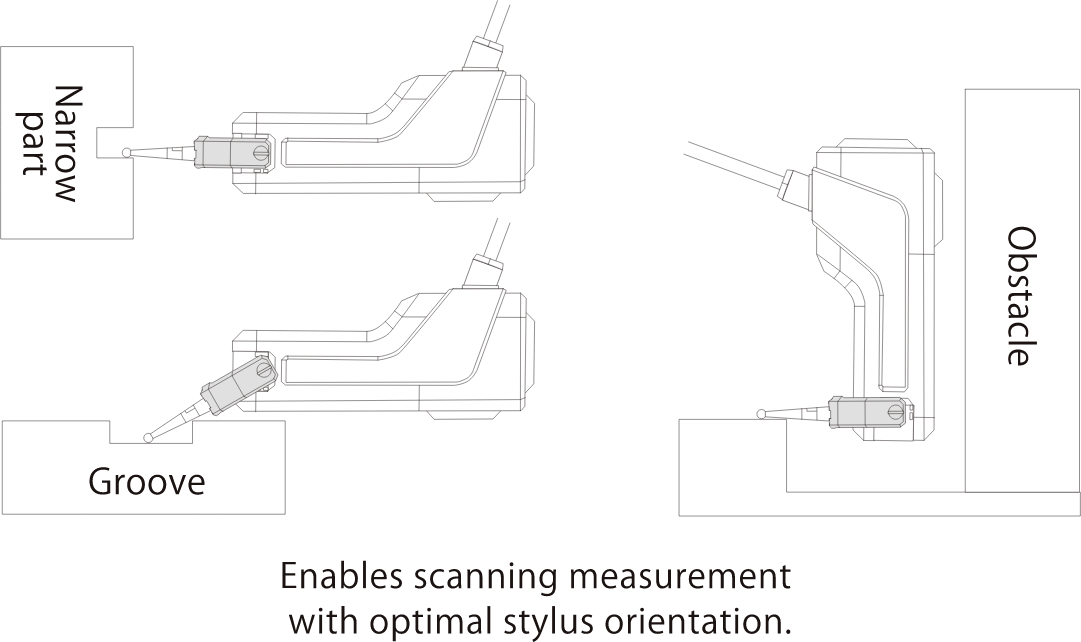 Bluetooth Standard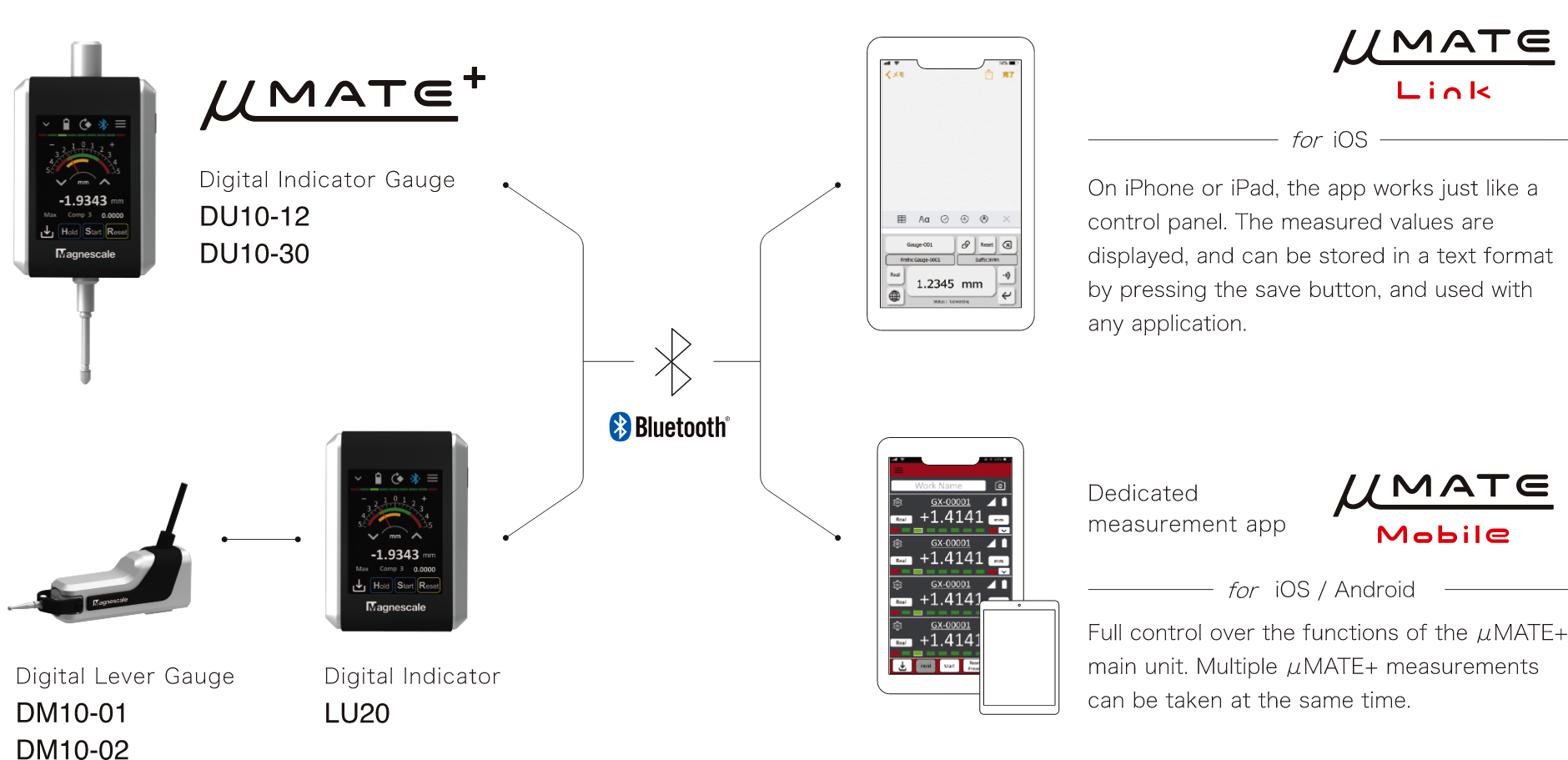 Measurement display examples