Aug. 8th, 2012
IMTS 2012
(International Manufacturing Technology Show)
Exhibition
9:00-17:00 on Sep10-15, 2012
(McCormick Place, Chicago, IL, USA)
East Building E-5255
Magnescale Co., Ltd. will be exhibiting at IMTS 2012 (McCormick Place, Chicago, IL, USA) which is scheduled to be held for 6 days from September 10 to 15. Our booth will feature various developments such as absolute Magnescale compatible with communication protocols of various controllers, high durability digital gauge employing ball spindle bearing design, digiruler compatible with various serial communication protocols for machine tools industry and automobile industry. We look forward to seeing you at our booth.
Main Exhibits
Absolute Magnescale compatible with communication protocol of various controller manufacturers
High durability digital gauge achieved over 30 million strokes
Digiruler compatible with serial communication protocols of various amplifier manufacturers
Non-contact displacement meter at picometer resolution
High resolution, two dimensional Laserscale
*In addition, we will also offer demonstration using actual equipment.
Main Products Exhibited
Products name
Model
Absolute Magnescale
SR27 (NEW)
SR67 (NEW)
SR85
Magnescale
GB-ER
SJ700A
Absolute rotary Magnescale
RS97 (NEW)
RU97 (NEW)
Digiruler system
SL110
SL130
SL720
SL700
PL20C
PL101-R
Digital gauge system
DK800S (NEW)
DK830S
DK800
DK25NR5
DK50NR5
DT512P
DT32P
MG41
MG42
LT30
LT11A
Laserscale
BN100
BE100
image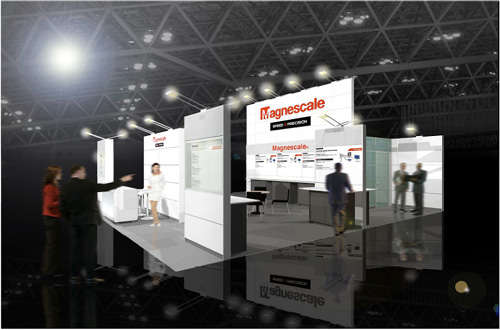 For more information contact the President's Office at info-mgs@magnescale.com